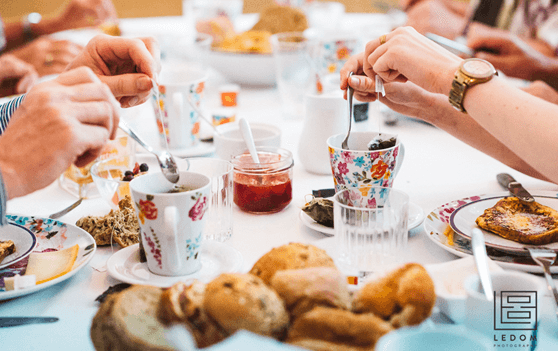 A good breakfast is a great way to start your day.
It's generous, varied and homemade.
Breakfast is served in our sunny dining room everyday from 7 to 9:30am and 8 to 10am at the weekends.
€10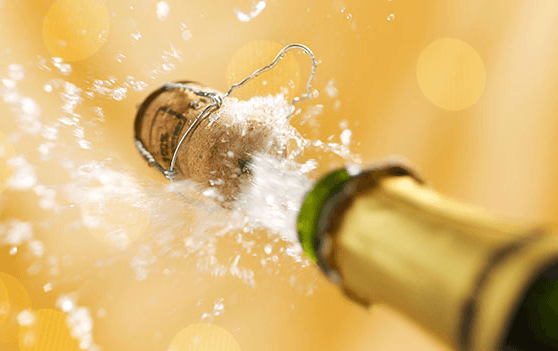 Something to celebrate or just a surprise for your partner?
Order a bottle of champagne or wine to enjoy in your room.
Bottle of Champagne : 50€
Bottle of Cava : 25€
Bottle of Wine (Red or White) : 20€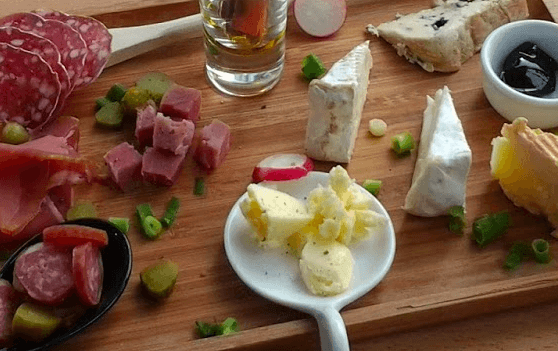 Hard Day ? Don't feel like going out ?
We can offer the following with 48 hours notice and subject to availability.
Food is served up to 8pm.
A selection of local cold meats with salad  
A selection of local cheeses with salad
Dish of the day
15€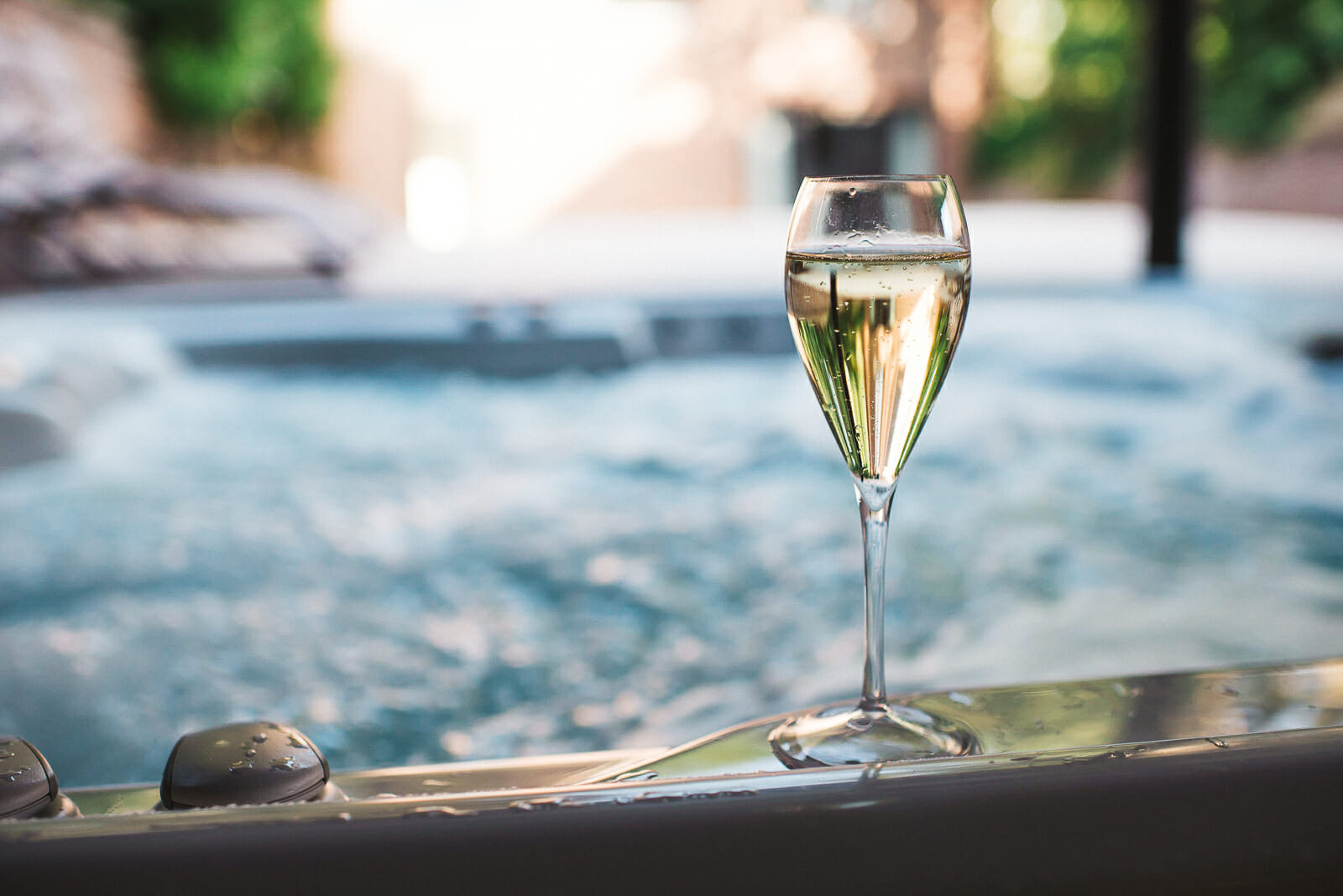 Jacuzzi  for 5 people (exterior and covered), available all year ( check the hours)
Infrared sauna for 4 to 6 people
*Included in the room rate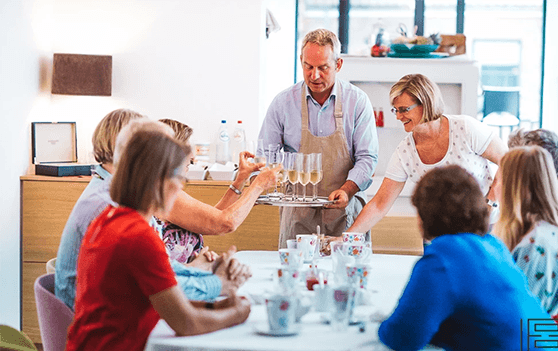 At Red & Breakfast , we enjoy good things … and like to share our dinner table, (subject to availability and for a minimum de 6 people.)
Nicole takes care of the kitchen and  Michel looks after service.
At our table, it's not cuisine moléculaire, it's not extravagant nor tiny portions: the focus is on the ingredients, preference being given to locally sourced and in-season produce to produce honest generous plates.
According to the dishes offered ( mise en bouche + starter + main course + cheese + dessert), the price varies between 35 et 45€ .
A selection of wines (generously served)  is offered for 20€ per person.